Rooftop 210 – 7pm-11pm
(four hours will never go so fast)
Starting in August, we're celebrating our 15 Year Anniversary of RockHouse Events by bringing back some of our favorite events from the past 15 years!  Our good friends over at Glory Days Apparel are launching a nostalgic Dixie's Tavern tee, so we decided what better way to kick off our 15 Year trip down memory lane than team up and throw a Dixie's Throwback Party!  One of our memorable events over the past decade and a half were the World Series of Flip Cup Regional Tournaments we threw at Dixie's!  Yes…it was a legit thing.  The winner of our little tourney at Dixie's traveled to Baltimore, Philly, DC…wherever the World Series was being held that year to represent Charlotte!  So of course there will be some adult gaming!!!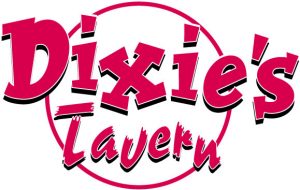 (click logo for some old school video)