Friday, 12/20/19
5:00 pm – 10:00 pm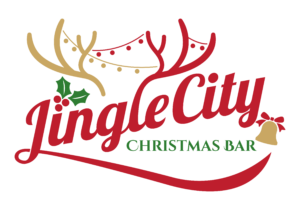 Feeling festive?! Join us for a night out at the awesome Christmas themed bar in CLT on Saturday, December 20th!! Mention Santa's???? secret password "JingleRock" anytime between 5pm and 10pm for $7 entry! Jingle City is located at 300 East Morehead Street. For more information on Jingle City check out their website here!
Can't join us the 20th?? Use our online code "JingleRock" for $5 off entry any day through December 29th! Can't wait to see you there!!????
---
Jingle City is a GAUDY 12,000sqft Christmas pop-up bar that's interactive, fun and festive! Jingle City includes: Santa's Throne, Frosty the Snowman, Santa-etts, Elves, Upside-down Mini Forrest, Holiday Drinks, Holiday Music spinning until 2am, and MORE!